Saakshar Hum Foundation Charitable Trust was established in 2018. The purpose was to bring opportunities to people who were on the margins of society through the means of education so that they could benefit from the paradigm changes that were taking place in the Indian economy and society. It was registered as a Trust in Uttar Pradesh. Currently, it has geographical coverage of its operations in Gautam Buddha Nagar. It is registered under section 12A & 80G of Income Tax Act.
The belief behind starting Saakshar Hum Foundation Charitable Trust was that quality education is the only medium that can improve the living standards of the disadvantaged population. It is most powerful tool, which can equip them to make informed and intelligent choice about their lives and future.
Saakshar Hum Foundation Charitable Trust aims to provide education by a pool of teachers in foundational subjects to students from disadvantaged backgrounds.
Saakshar Hum Foundation Charitable Trust believes that education is the only weapons to fight poverty and truly empower the children who tomorrow will be the face of India. Saakshar Hum Foundation Charitable Trust seeks to achieve a better tomorrow through the medium of education by developing library at government school and unleash the power of knowledge that is inaccessible to millions.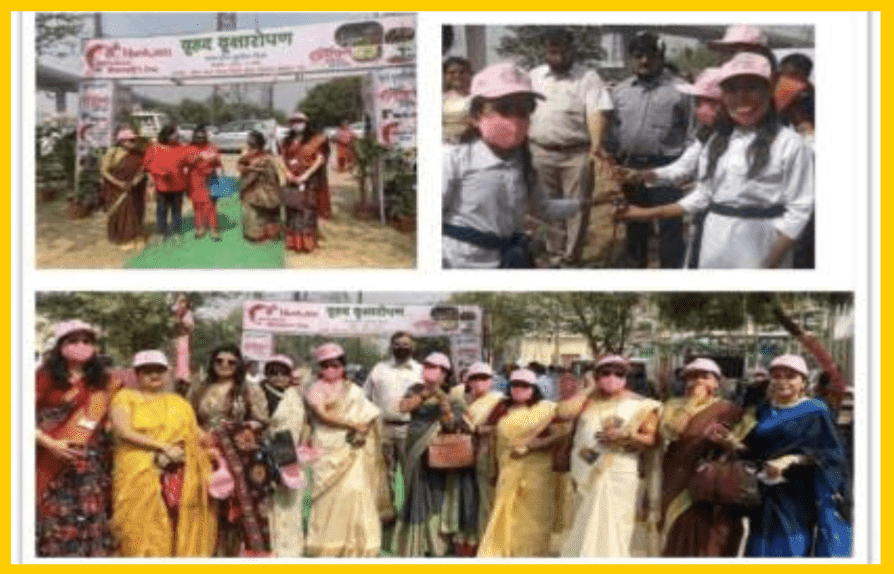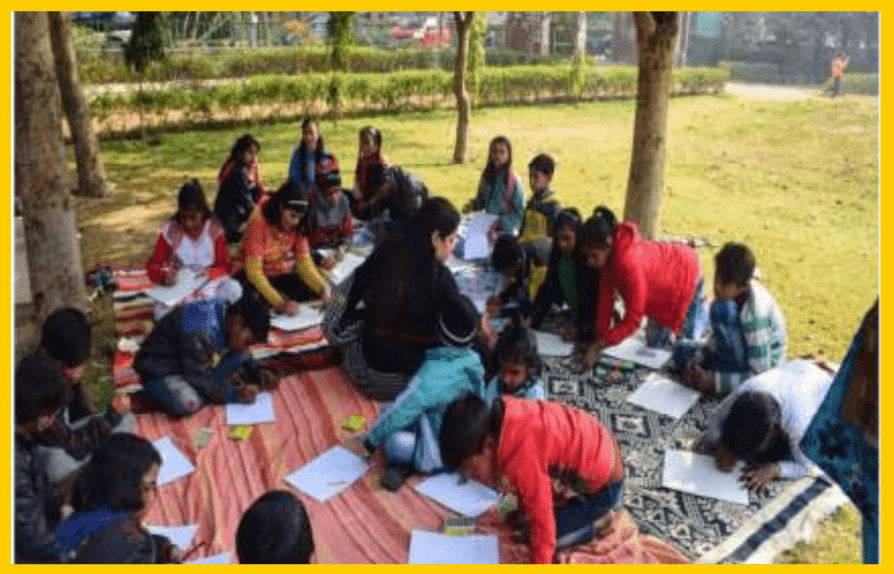 Ensuring foundational learning/ literacy and holistic development of the students from disadvantaged communities in Gautam Budh Nagar, Uttar Pradesh
Reaching 15000 students by mobilizing 100 volunteers in 5 years.
Identifying and training passionate home makers, retired professionals and motivated volunteers who want to do their bit towards the society .
Matching volunteers with government schools in their neighbourhoods.
Collaboration with the school administration for growth and development of their students .
Founder and Managing Trustees
We work on the 3Es:
Education, Empowerment and Environment
Our focus is to empower the next generation through education and provide them with the necessary skills which gives them confidence to be able to explore the avenues of employment in future.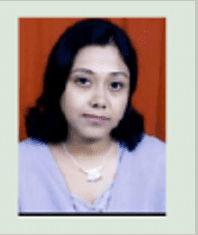 Ms. Piyali Roy
Educationist, Social Activist.
A Post Graduate in Mathematics from Department of Mathematics, Nagpur University. She is also a Gold Medalist and a post Graduate in Education from Department of Education Barkatullah University, Bhopal. She has over 10 years of experience in teaching in leading schools of Bhopal and Noida like Carmel Convent School, Campion Boys School, Sapphire International and JSS public School. After left her Job, she enjoying to teach underprivilege poor students. Ever since she is devoting her time to social welfare and finally co-founded Saakshar Hum with Pooja Chawla.
Ms. Pooja Chawla
Former Financial Consultant, Social Activist.
A Graduate in Economics from Delhi University. She did her masters in Financial Management from IMT, Ghaziabad. She worked for over 10 years with leading Corporates like Tata Asset Management and IL&FS Investsmart, as financial consultant. With the unflinching urge to give back to society Pooja left the corporate world to take care of her young children and decided to work in the social sector from then on. Ever since she is devoting her time to social welfare and finally co-founded Saakshar Hum with Piyali Roy.
In the last 10 years Noida has witnessed an unprecedented growth in its infrastructure in terms of population, vehicles, residential societies, high rises roads, metro lines , metro stations,elevated roads,flyovers etc. At the same time there has been a steady flow of workers and a huge manpower from neighbouring states who came here in search of employment , to earn a living . And they got employment as construction workers, cab drivers or daily wagers here in the city . Most of these people were farmers who left their farmlands and came to this big city with their families .The women got work as household help in the new residential high rises and the men folks found work as construction workers. However this unskilled labour force is not getting any facilities in terms of medical or educational facilities,accommodation etc and are left to fend for themselves by their employers.
This is where their struggle starts. Instead of earning a decent livelihood they are stuck in this vicious circle of earning, running a family and getting the children educated with the hope of providing a better future to the next generation.
The education they can provide to their children are through government schools or through private schools of the various villages of Noida which they can afford. So the village children suddenly become city dwellers and embark on the journey towards self development
Our work in Government schools and private schools in rural urban areas began since 2012 .
We formally set up as an NGO on 18-09- 2018 .
We worked in various schools in the villages and provided private tuition classes to the children of construction workers , household help . It made us realize that there exists a huge gap in the education that these children are receiving and the education that the students of premier schools are receiving.
While the task seemed huge we brought our focus on to the most important aspect in the way education can be imparted which would go a long way in bringing these students at par with their city counterparts .
And that was including English not just as a subject but as a language to be spoken .It is a skill which is a necessity in the years to come
Curriculum in Government schools being Hindi medium the students were not able to understand, comprehend or speak in English , which was going to be a big barrier for them when they went for higher studies beyond class 12 th.
We started taking English classes with these students and developed a curriculum based on our findings.