साक्षरता से शिक्षित, शिक्षित से सक्षम हम |
Saakshar Hum is a Charitable Trust that aims to provide educational support to students from disadvantaged backgrounds by garnering a pool of volunteers and teachers from the society.
"We work on the 3Es :
Education , Empowerment and Environment.
Our focus is to empower the next generation through education and provide them with the necessary skills which gives them the confidence to be able to explore the avenues of employment in future. "
Piyali Roy ( Co-Founder and Managing Trustee )
Pooja Chawla ( Co- Founder and Managing Trustee)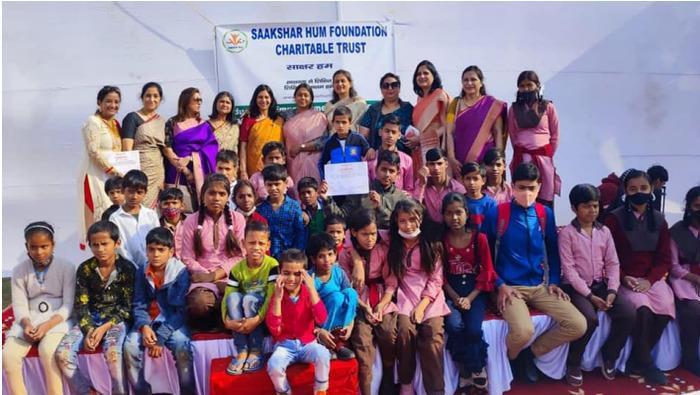 Mission
Reaching 15000 students by mobilising 100 volunteers in 5 years.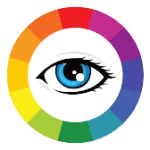 Vision
Ensuring foundational learning/ literacy and holistic development of the students from disadvantaged communities in Gautam Budh Nagar, Uttar Pradesh
Co - Founders of Saakshar Hum Foundation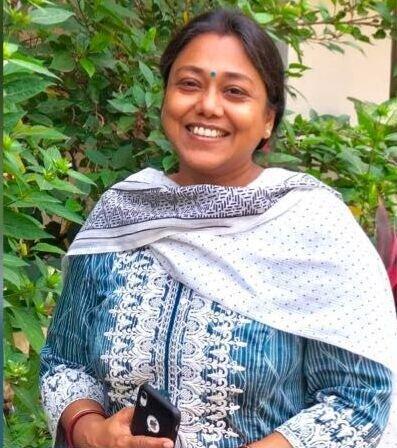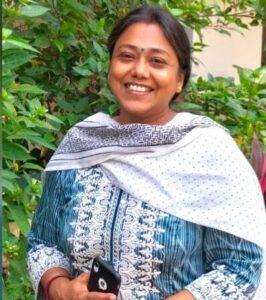 Ms. Piyali Roy
Educationist, Social Activist.
A Post Graduate in Mathematics from Department of Mathematics , Nagpur University , she is also a Gold Medalist and a Post Graduate in Education from Department of Education, Barkatullah University, Bhopal. She has over 10 years of experience in teaching in leading schools of Bhopal and Noida like Carmel Convent School ,Campion Boys School, Sapphire International and JSS public School. Her passion for education and unwavering commitment towards optimising student success, however, made her quit her regular school job and take up social work as a full time occupation. She has been working for the education of children belonging to the economically challenged section of the society for the last 10 years. She is also a Certified volunteer from Department of Education, Delhi/ MacMillan and British Council and has volunteered in Government school of Delhi as a Spoken English Teacher. She has presented a paper on "ELT as a Challenge or an Opportunity" at ELT Conference 2019 organized by Basic Education Deptt, Gautam Buddha Nagar, UP. She has completed the training workshop in Jolly Phonics which is a fun and child centred approach to teaching literacy through synthetic phonics. She also received a certificate of appreciation in 2021 for her active contribution towards the socio-environmental well-being of NOIDA. On 8 th March 2022 she received yet another achievement award from Noida Women forum for her contributions towards social cause.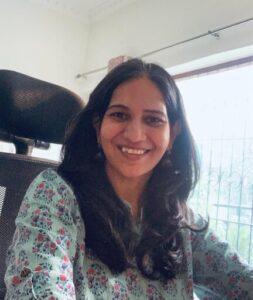 Ms. Pooja Chawla
Former Financial Consultant, Social Activist.
A Graduate in Economics from Delhi University, she did her masters in Financial Management from IMT, Ghaziabad. She worked for over 10 years with leading Corporates like Tata Asset Management ,IL&FS Invest smart and Bajaj Capital as Financial Consultant. With the unflinching urge to give back to the society Pooja left the corporate world and decided to work in the social sector from then on . Ever since , she is devoting her time to social welfare . She got an authorization from BSA (Basic Shiksha Adhikari, GBN) to teach English in government school as a volunteer in lieu of the work done in the school where she has been a volunteer teacher since 2012 . She finally co-founded Saakshar Hum with Piyali Roy . Pooja is a Certified volunteer from DoE, MacMillan and British Council. She has also completed 3 cycles of Teach India, an initiative by Times of India. She completed a certified training session of Jolly Phonics and forayed into professional training in teaching English to pre- primary and primary children . She presented a paper in ELT conference organised by Basic shiksha vibhag , Gautam Budh Nagar , UP in 2019 . She successfully conducted workshop on Child Protection for the teachers of Army Public school . She conducted training sessions for the volunteer educators of Saakshar Hum on effective new age teaching methods . For her contribution in socio environment welfare in her city she was felicitated with an award by World Class Noida presented by Ms. Geeta Phogat and Dr. Mahesh Sharma in 2021 .
Piyali Roy ( Managing Trustee )

Pooja Chawla ( Managing Trustee )

Ritu Mishra ( Member )

Manjeet Kaur ( Member )

Hemlata Tarani ( Member )

Preeti Batra ( Member )
Sudha Trivedi ( Member )

Shikha Srivastava ( Member )

Cheena Jain ( Member )

Seema Raj ( Member )

Sudhashree Kukreti ( Member)
Saakshar Hum Foundation collaborations
1) University of Petroleum and Energy Studies UPES Dehradun
Assigned 22 Interns for 60 days for the academic year 2021-22 .
2) Europe-India Foundation for Excellence (EIFE)
Saakshar Hum children will be getting study modules from Byjus for 3 years at zero costs.
3) Vikaspedia ( Online information guide )
Saakshar Hum will be providing education-based content on the portal on a regular basis.
Collaboration with Uttar Pradesh Government Schools for 3 years .

Increase our student base by connecting with more schools under the Basic Education Department .

Corporate tie ups for further work on education.

Open to collaborations with the government or other non – profits for other education related projects .